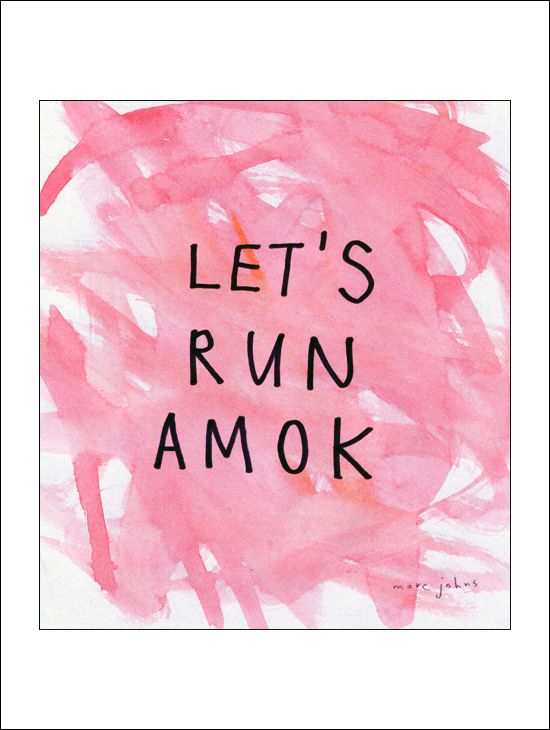 Photo via:
Marc Johns
Let's run amok! Love this work from Marc Johns and his commentary to go along with it...

"Let's make a mess. Taste a little chaos. Throw away the grid. Change the font. Spill the ink. Play the guitar with a missing string. Make art with cardboard boxes. Take a chance. Don't judge or question or filter it. Let it out. Make mistakes. Write with the wrong hand. Give it shot. Embrace imperfection. See what happens."
Check out more of Marc's work
here
.