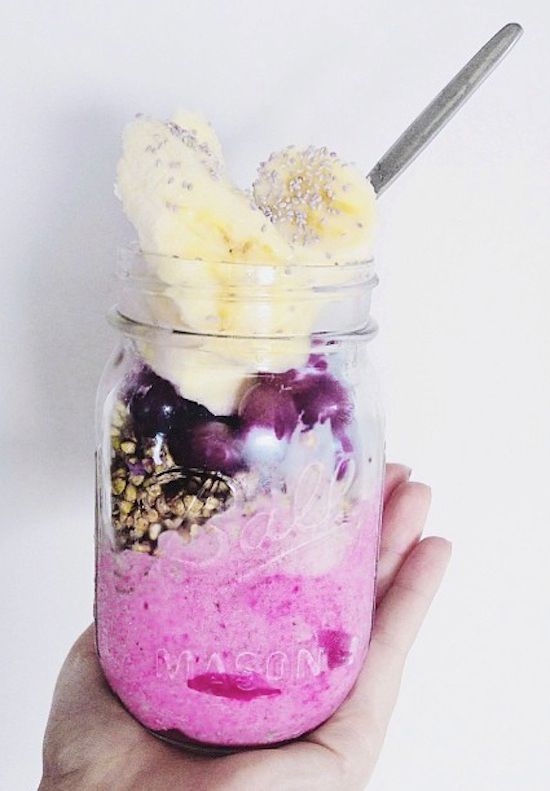 Photo via:
Loni Jane
Cranberry smoothie with activated buckwheat, grapes and banana slices.
For more raw food recipes and inspiration check out
Loni Jane Anthony
. She has recently gained a lot of attention for the 80:10:10 raw food diet she is on while pregnant. Loni frequently eats up to twenty bananas a day- Check out more info
here
.